On 26th September is European day of Languages. Languages are important for communication. The general objectives of the European Day of Languages are to promote language learning, inform the public how important languages are and encourage life-long language learning in and out of school. Class 2. CZ supports language learning and using languages you can speak in everyday life. We decided to make a poster with a phrase in multiple languages. We chose the phrase "A smile is the best gift".
Ajda Vrtnik in Nika Sedej Jeraj 2. CZ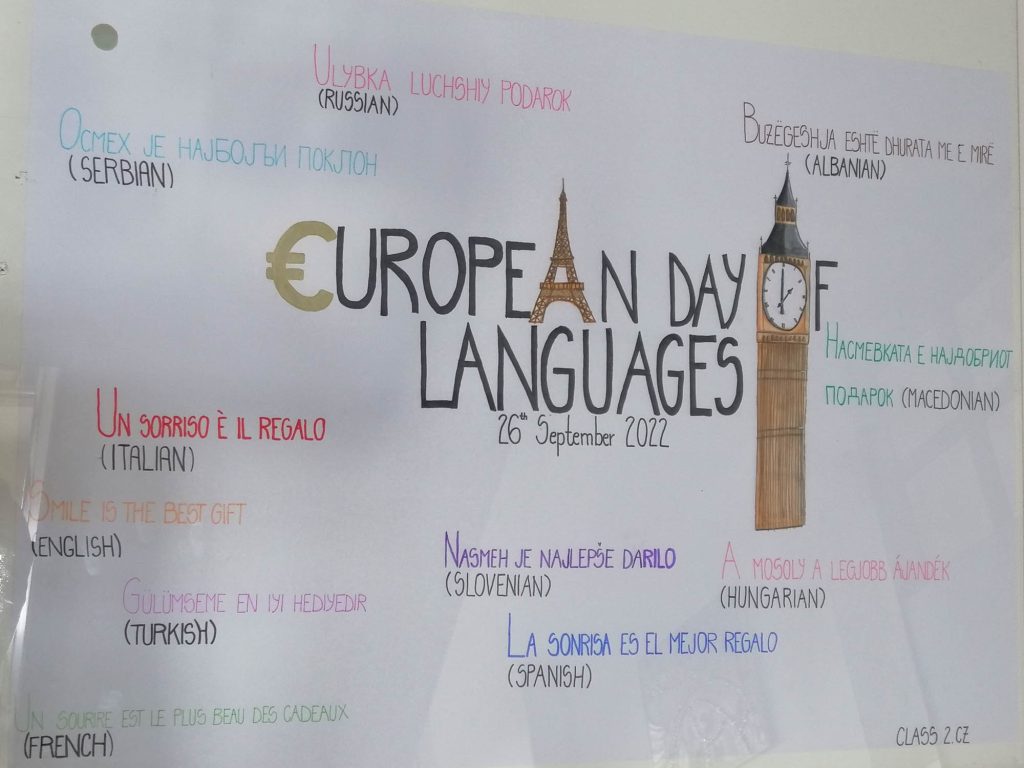 Students of Preschool Education illustrated the meaning of idioms and proverbs …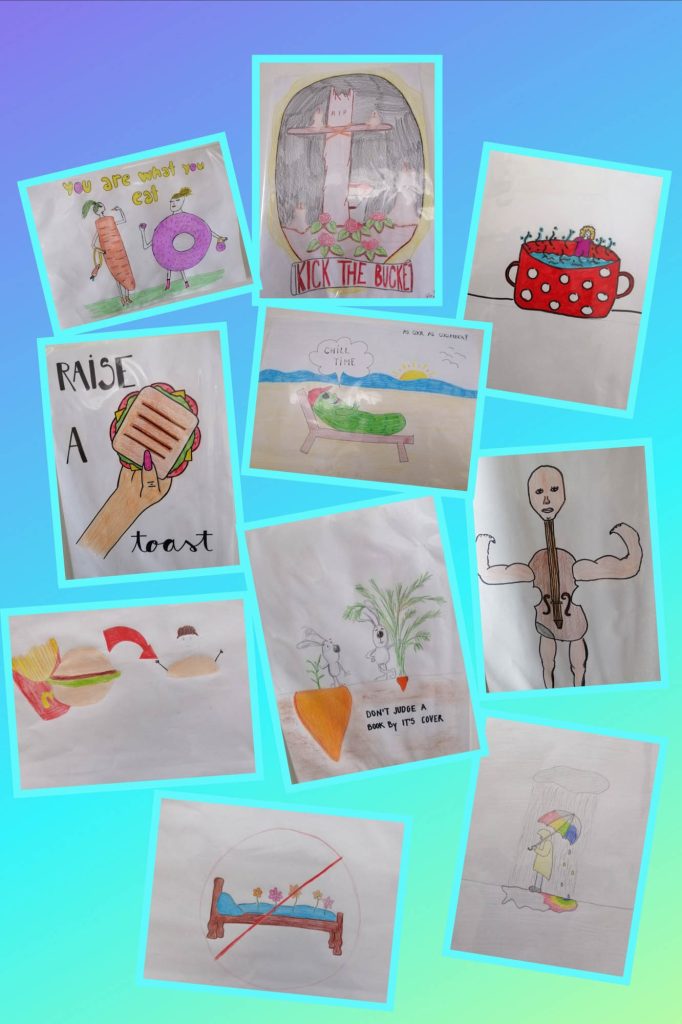 … while students of Health Care shared their experience of learning a foreign language:
"Everyone has the experience of learning a new language.
We learn our mother tongue as children. We can learn English, German and many others in school and from everyday life, for example from movies, books, on holidays, trips.
My experience with language learning is quite usual. My mother tongue is Slovene and my foreign language is English, I speak it in school, in other countries and at work.
Speaking two or more languages seems very important to me. For example, it is easier to find a job or work abroad, you can also make a lot of new friends from different countries and communicate with people when you go on vacation to foreign countries. Speaking several languages is a huge advantage."
Rebeka Lamovec
"I started learning German in my primary school when I was eight. I had no real reason for that choice except for the fact that other optional classes were even less interesting for me at that time. At the start, we learned some basics and then moved on with more complicated things. For me, the journey of learning a new language became fun, except for the assigned genders that all nouns in German have. But after all, it's still a new skill that I got and I am happy to be able to communicate at least on the basic level in German."
Manca Praprotnik
"The European Day of Languages is celebrated every year on 26 September and it informs the general public about the importance of learning different languages.
Learning new languages increases your brain power, and you become more open-minded, it makes your travel a lot easier and can even delay the onset of dementia.
My journey with learning languages started back in kindergarten when I started learning English. As I started school, my love for languages began growing. I improved in English and started learning German. Thanks to my step mom, I understand Serbian. Now I am in high school and I can speak 4 foreign languages."
Zara Levičnik